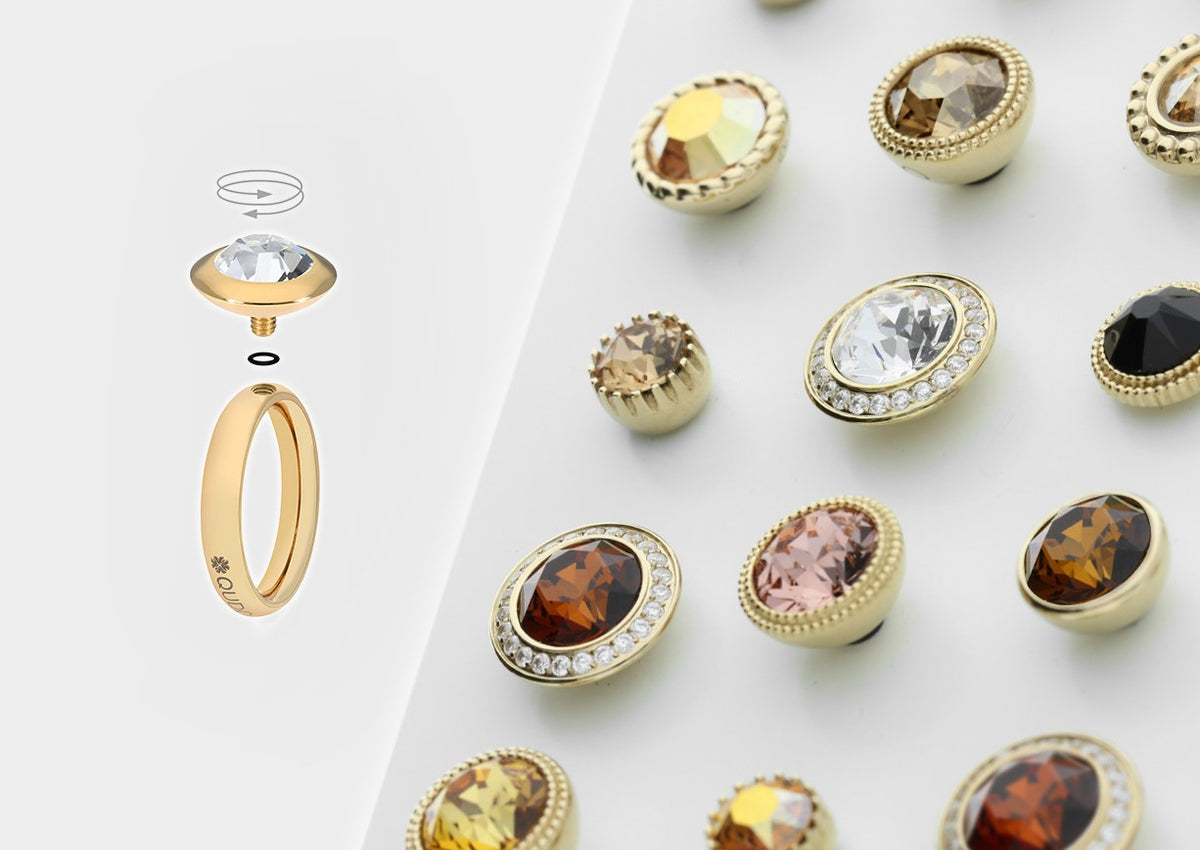 Your jewellery, your creation

QUDO INTERCHANGEABLE allows you to create your own individual piece of jewellery in no time at all. With our extensive selection of attachments, you can personalise your favourite piece of jewellery effortlessly. Simply select, screw on, combine, and change. Your creative freedom is unlimited.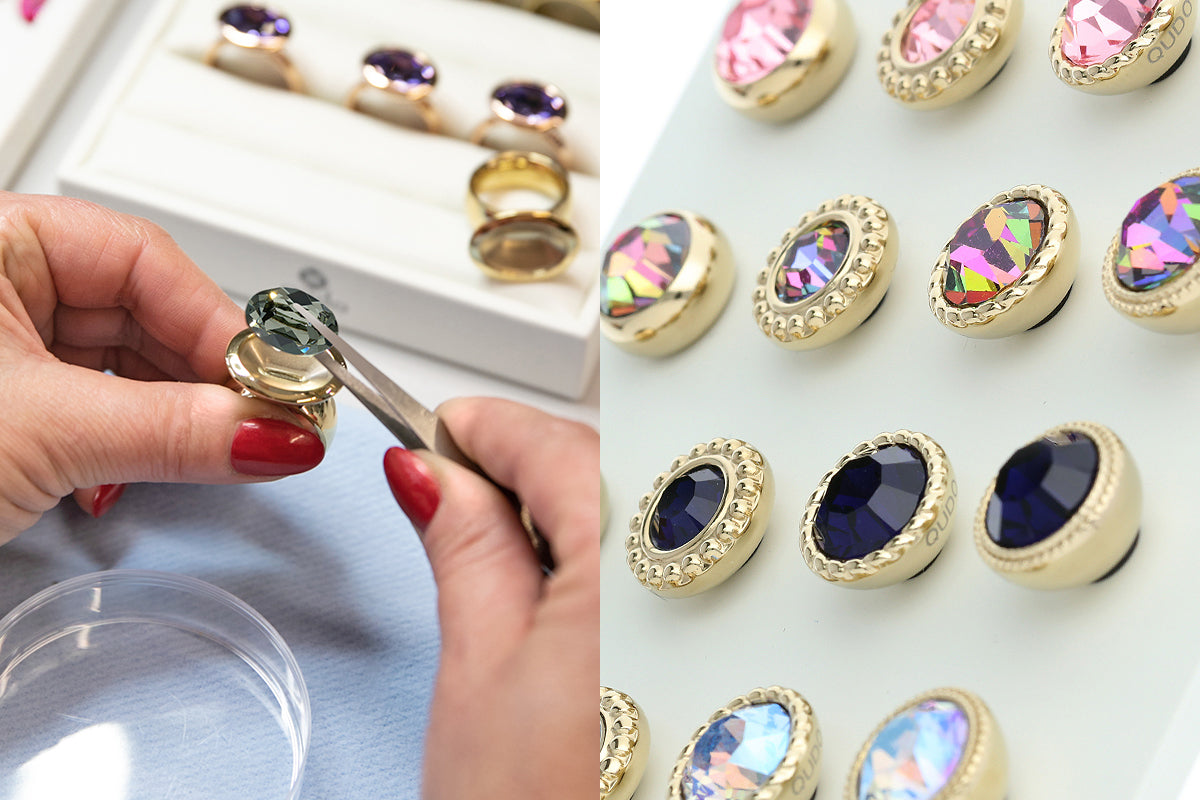 Made in Germany

We combine quality and passion. Our jewellery is the result of careful craftsmanship in our factories in Hanover and Stuttgart. We strive to create unique pieces of jewellery with attention to detail that meet the highest quality standards.
We only use carefully selected materials, such as stainless steel or European crystals, to ensure that your favourite piece is particularly durable.